Audi A3/S3 [1996-2003]
Gearbox automatic
Gearbox automatic
5 pictures
Quality:
M
M =
Environmental parts can mostly be used without action. The spare part has gone more miles than through the average car with the same year model. Information on the spare part must clearly describe any defects or defects in the part.
Quality Note: -DRIVER EJ
Note: DRIVER EJ (RESERVDEL/RENOVERIG)
Select the country you are in
In stock
2500 kr
You must send a freight request for delivery cost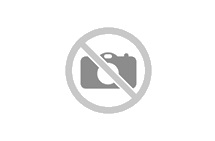 Gearbox automatic
4 pictures
Quality:
A
A =
The spare part is checked and tested without comments. The part represents the age and mileage of the car and can be used without action.
Select the country you are in
In stock
4995 kr
You must send a freight request for delivery cost
Gearbox automatic
No pictures
Select the country you are in
In stock
4500 kr
You must send a freight request for delivery cost